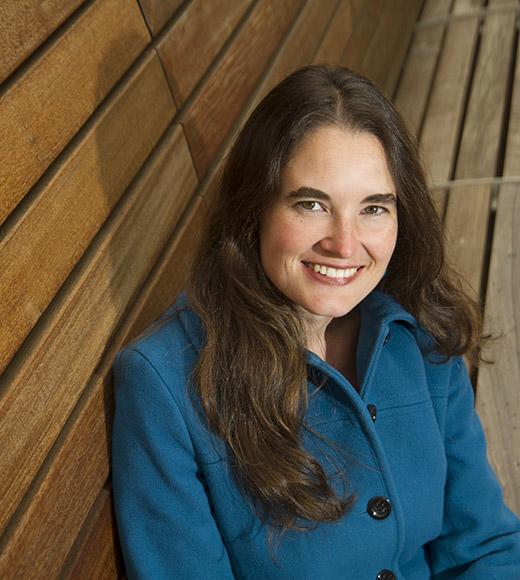 Position Title

News and Media Relations Specialist
Bio
Environmental Sciences
Biobubbles, biodigesters, a carbon-free smart home, raising salmon in rice fields and telling the world how a zebra got its stripes were all, literally, in a week's work for Kat, environmental public information representative for UC Davis.
Some might think Kat's beat could drive her to despair. After all, climate change, wildfire, endangered species and the end of the world as we know it aren't exactly lighthearted subjects.
Yet she is routinely inspired by the work that UC Davis' faculty, staff and students are doing every day to apply science to some of the planet's hardest problems.
They are landing rovers on Mars, healing mountain gorillas in Rwanda, finding zero-waste and zero-net-energy solutions, and she loves being able to tell their stories to a wider audience.
Kat joined the Strategic Communications staff in 2011 after having spent a dozen years as an environmental journalist. She earned her bachelor's degree in journalism from the University of Missouri.
She spent two years living in the Andes as a Peace Corps volunteer in Ecuador, where she met her husband. They live in Davis with their two young children and a big crazy dog.
What inspired me to do what I do
I grew up on a small farm in Missouri. That place and the surrounding woods and rivers were a haven for me. It instilled in me a care for the environment and a desire to help protect it. Writing has always been my best tool to do that.
Likes
Coffee in the morning, a book before bed, lots of family in between.
Favorite film
Cinema Paradiso. I saw it when I was 13, and it still holds up.
At the weekend I love
Food – growing it, picking it, cooking it, eating it. And family, always family.
Learn more about Kat on LinkedIn
Tags